B2B CRM
StrategicERP B2B CRM system helps businesses in situation like launching a spaceship into outer space. We understand every opportunity worth millions plus and businesses will require a smart tool to break from the gravitational powers and get to the point of maximum impact of closures with automation of CRM solution. Here, StrategicERP comprehensive CRM software for the B2B segment.
StrategicERP CRM equipped to track target customers, enhance sales efficiency, identify lead sources, show agent activity reports and offer vital information with dashboards and visual reports. StrategicERP prefer to be a true technology partner and help organizations in their expansion plans.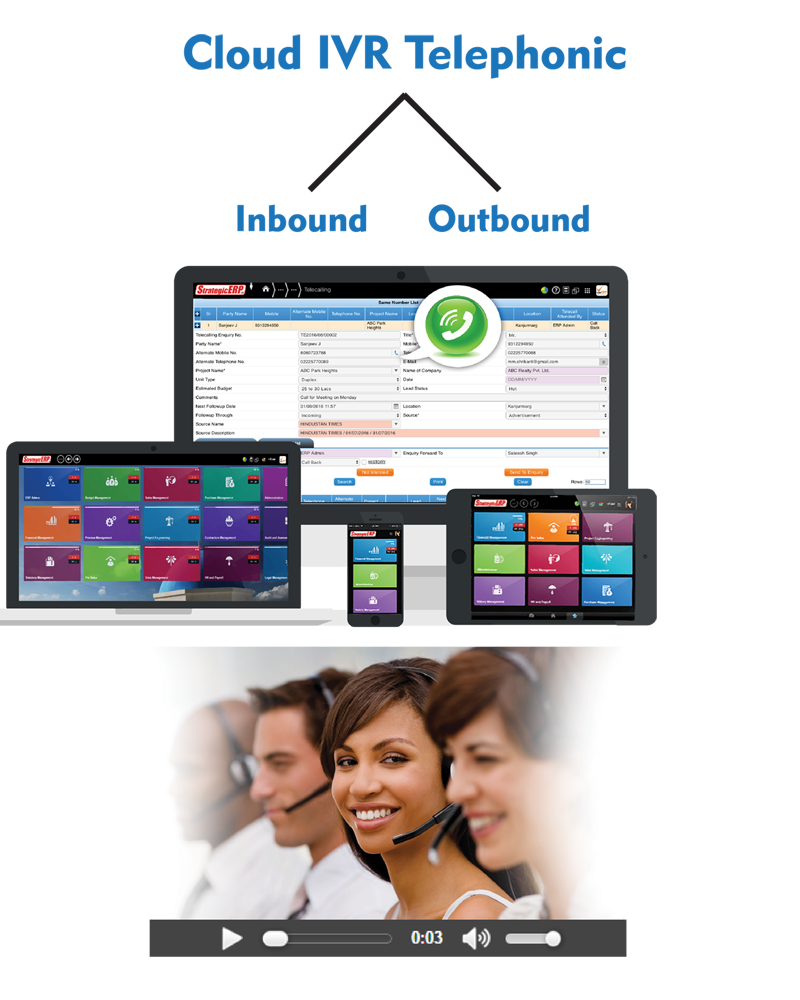 ---
Features & Advantages
Enhanced ability to target profitable customer.
Integrated assistance across channels
Enhanced sales team efficiency and effectiveness
Customized product and services
Improved customer services efficiency and effectiveness

Individualized marketing messages also called as campaigns

Easily configurable sales workflow

Scheduled reports and email delivery

Follow-up reminders and emails lead recycling and routing

Follow-up drip emails and reminders

Automatic call prioritization

Lead scoring, Priority and
Flowchart of B2B CRM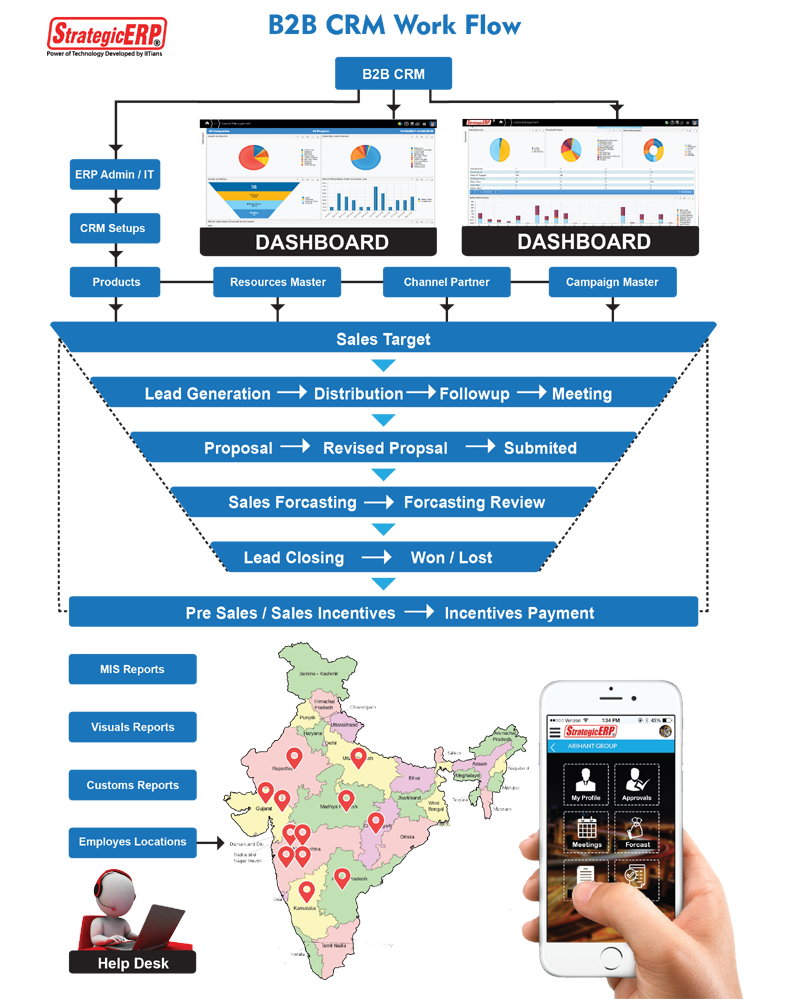 ---