Infra Basic
Major challenges of the Infrastructure Industry
Timely completion of projects.
Managing projects within targeted costs.
Inventory control.
Tender and bid mangement.
Site management.
StrategicERP helps business to optimize processes and enhance revenue.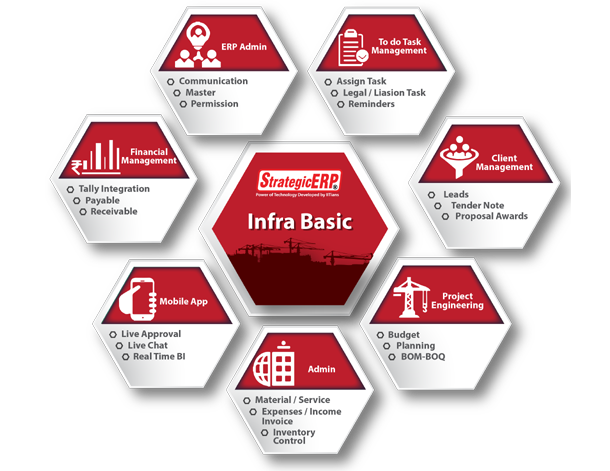 ---
Features & Advantages
Streamline your business activities and process.
Helps to monitor project schedule with bar chart.
Faster sales with system generated proposal.
Monitor cost on material, labour and equipments.
Integrated financial management will all modules.
Integrated e-File management will all modules.
Flowchart of Infrastructure (Basic)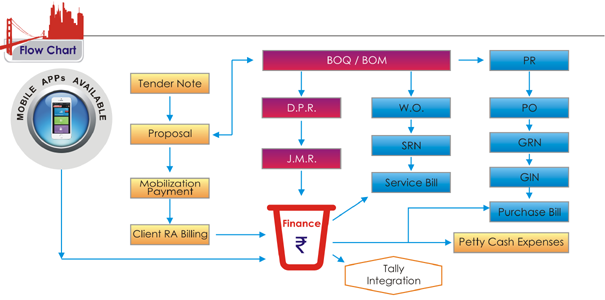 ---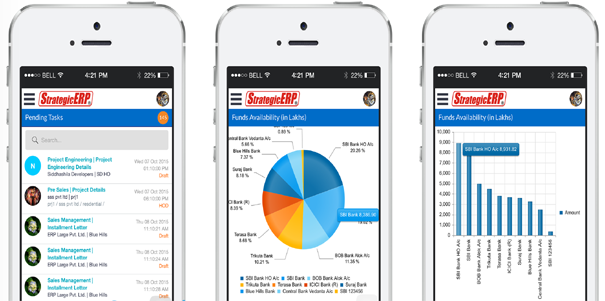 Steps For InfraBasic Implementation
Sharing of import templates for gathering data to map in Infra BASIC
Installation & configuration of Infra BASIC product
Creation of user permission matrix in Infra BASIC
Training session on all Infra BASIC modules
Migration of data in Infra BASIC
Project "Go Live" documentation (System in END user's hand)
Infra BASIC system reports approval & closing of project.