Make Your Sales And Customer Relationship Management Strong
Products
Real Estate ERP
Real Estate CRM
Real Estate CRM : The Best CRM For Real Estate Developers
Real Estate CRM is the handy CRM software for Real Estate Developers that focus on customer's best interest. IT AAKASH StrategicERP has launched a brand new CRM software i.e Real Estate CRM V.18.2 for SME's Real Estate. CRM for Real Estate is a web-based and mobile based start to end CRM solution that satisfies all the requirements like automation of everyday sales tasks, improvement in customer service, enhanced communication etc. of SME's real estate and construction industry. It provides quick and higher ROI to SME real estate.
Real Estate CRM, developed by StrategicERP especially for the Real Estate industry, enables your organization to adapt to the fast and efficient way of using technology to maintain your client relationship and boost the sales performance. CRM for Real Estate allows you to know your customer better and form new strategies for your sales team.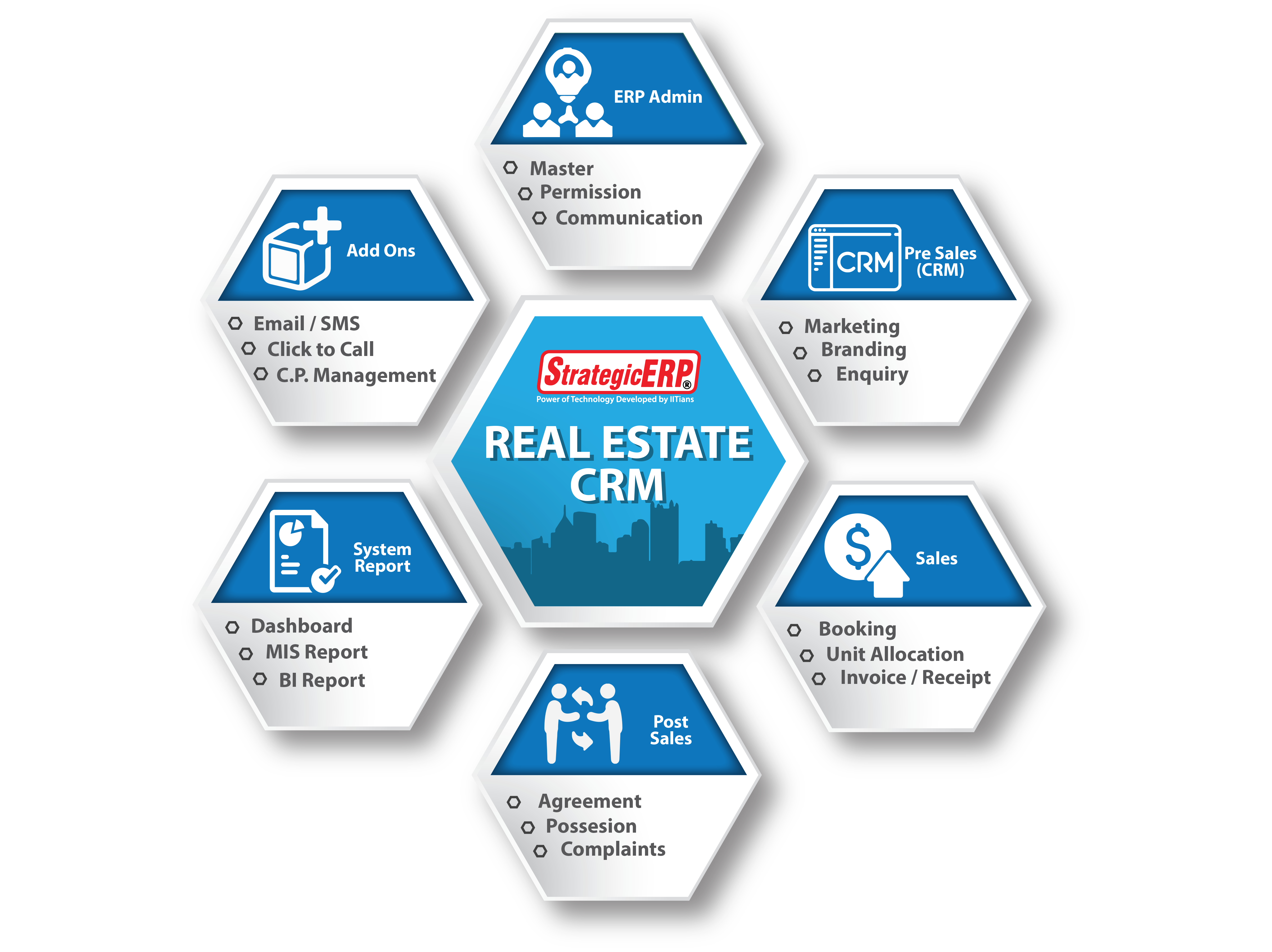 ERP Admin
Create Master setup for companies.
Create users and manage password.
Define statutory setup for companies.
Pre Sales
Helps to define Project & Sub project details like total sale area, basic rate, floor rise rate & even payment schedule.
Maintain the records of enquiries received through telecalling and other sources.
Helps to track the follow up done.
Sales
Manages all Sales activity like creation of the customer ,allocation of unit collection of receipts, allocation car parking etc.
Manages all post sale activity like sales follow up, cancellation of unit, transfer of unit,refund etc.
Maintain the details of Mortgage
Post Sales
Manages all Post sale activities like Sales follow up, Agreement, Possession, Cancellation, & Transfer of unit.
Record's the Customer Complaint.
Generation of Agreement letter
System Report
Generate the reports of all module at one place, it's a centralized module for all the reports .
Generate the reports of enquiry follow up, source wise enquiry, performance report etc.
Generates the reports like Installment letter, Demand letter, Reminder letter, Member finance info, Project finance info etc
Add ONs
Ready integration with Email & SMS for bulk Email and bulk SMS.
Integration with Click to Call for Incoming and outgoing calls.
Common platform for all channel Partners throughout the organization.
Features & Advantages of REAL ESTATE CRM
Simplifed and affordable web based CRM software.
Installation compatibility with OS, linux, Mac, Windows
Seamless integration with mobile, email, SMS, Tally and IVR.
Manage Leads, Customer Data, Sales and post sales activity.
Clear focus on least implementation duration.
Scalable solution to drive growth of SME's to large unit.
Pending Task Pop Up.
Work Flow & Dashboard Visual Reports.
CRM Performance Report Through Mail(Exclusively for dept. Heads)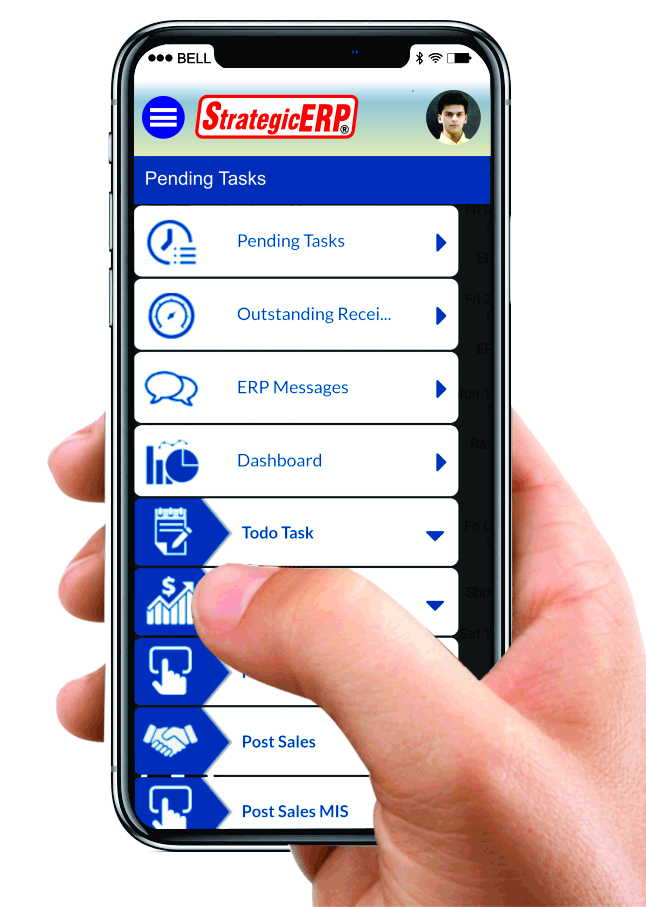 Steps For Real Estate CRM implementation
Sharing of import templates for gathering data to map in Real Estate CRM
Installation & conguration of Real Estate CRM product
Creation of user permission matrix in Real Estate CRM
Training session on all Real Estate CRM modules
Migration of data in Real Estate CRM
Project "Go Live" documentation (System in END user's hand)
Real Estate CRM system reports approval & closing of project
Download Brochure / PPT
Enquiry Form