Plan, Execute And Manage Your Project With Modern
Technological Collaboration.
Products
Real Estate ERP
Project Portfolio Management
Project Portfolio Management
StrategicERP Project Portfolio Management Software gives the function of Project Budget, Detailed Estimation of organization, Planning & Scheduling, and other data sorts among a couple of customers or systems. This kind of Software licenses at least two remote customers to mutually manage a project or task. The software is essentially expected to enhance efficiency inside a group of members and, all the more particularly, inside the organization. This is proficient through the organized assignments handling and organization abilities gave by this sort of software.

Nothing backs a task off like endless status reporting and meetings. To keep your group moving – StrategicERP organizes all your project's due dates, documents, and discussions into one place. You get the review you need, without the bother, while your group remains adjusted and focused.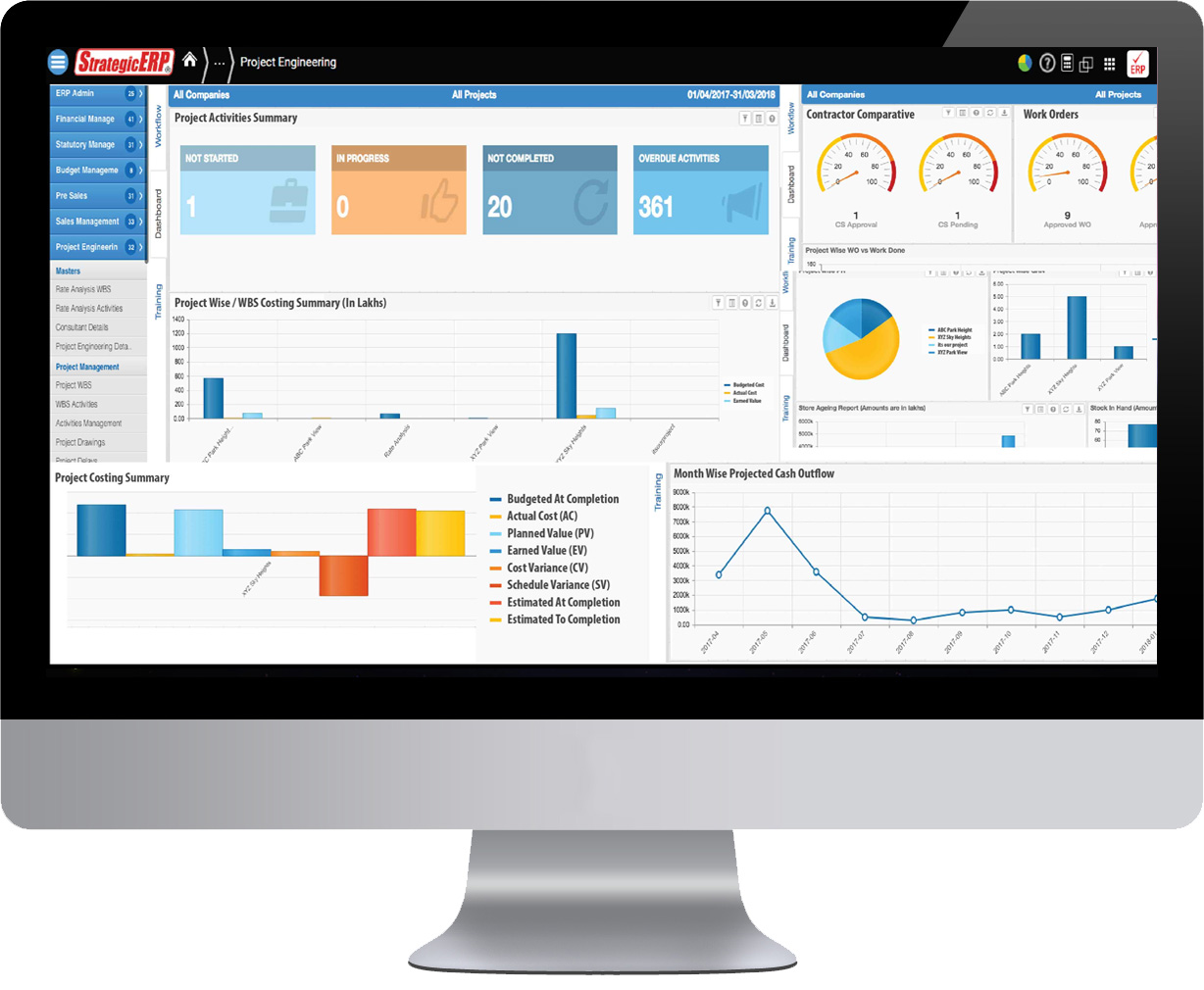 ---
Key Functionality of StrategicERP PPM Software
Project Budget
Project Budget can be arrived at against various Budget Heads and Establishment Costs. If one chooses budget as applicable, all expenses get tracked against Budget.
Detailed Estimations
One can model a Project in terms of Work Breakdown Structures and Activities. Activity costs are arrived in terms of Materials, Labour and Equipment. Wastages and Overheads can be defined that also contribute to costs.
Planning and Scheduling
By defining Relationships between Work Breakdown Structures and Activities, Planning and Scheduling is carried out Alternatively one can leverage integration with Microsoft Projects to kick start Planning & Scheduling very intuitively.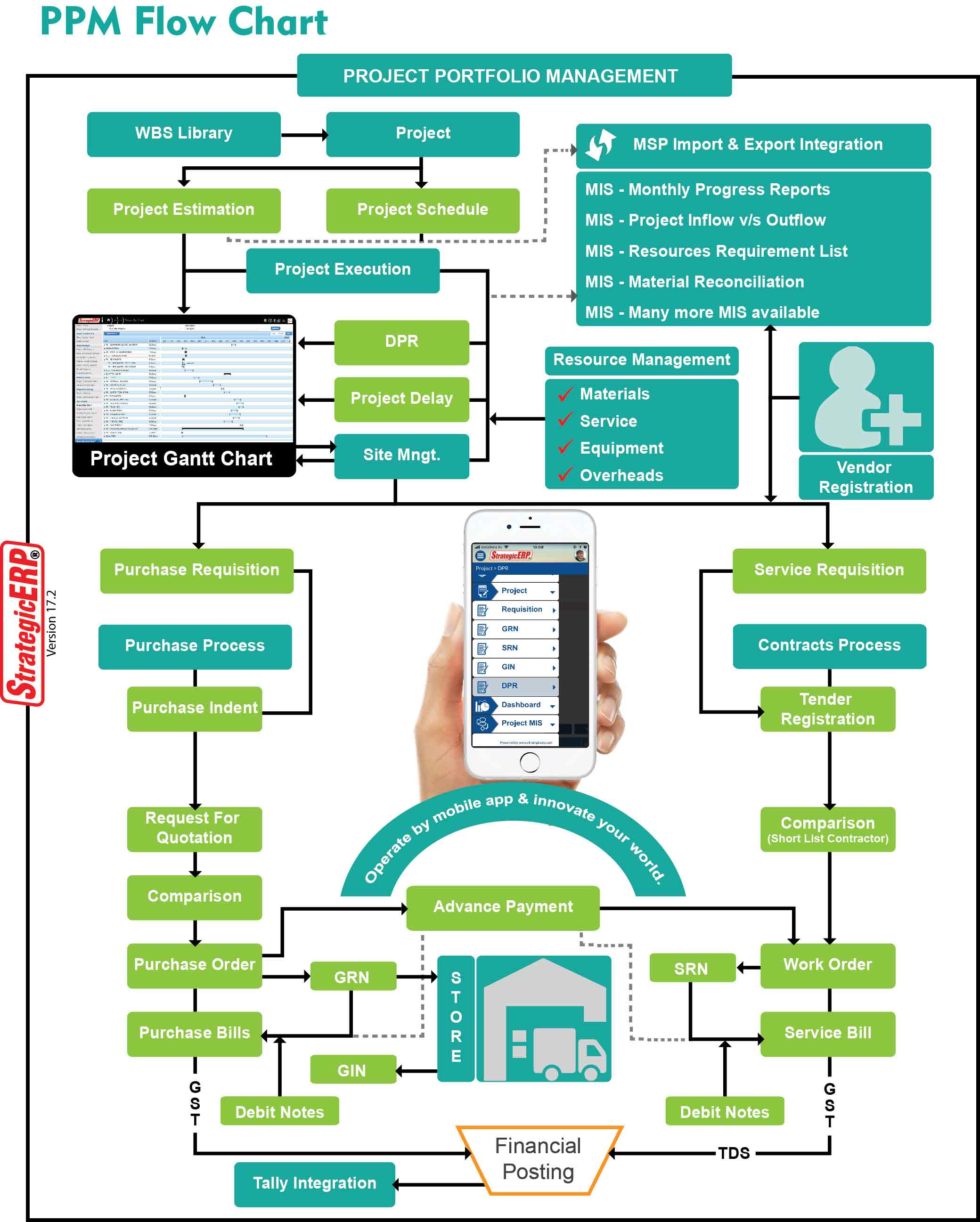 Features & Advantages
Multiple Projects can be managed with optimum level of Resources.
Costs of Project Activities/ Bill of Quantities ( BOQs ) can be estimated in terms of Materials, Labour and Equipment.
Project can be modellled through Work Breakdown Structures and Activities.
Progress of work can be reported so that status of Projects w.r.t. Costs and Timelines is known.
Projected Cash Flows allow advance planning and timely Interventions. All the above translate into Budget and Schedule Compliance.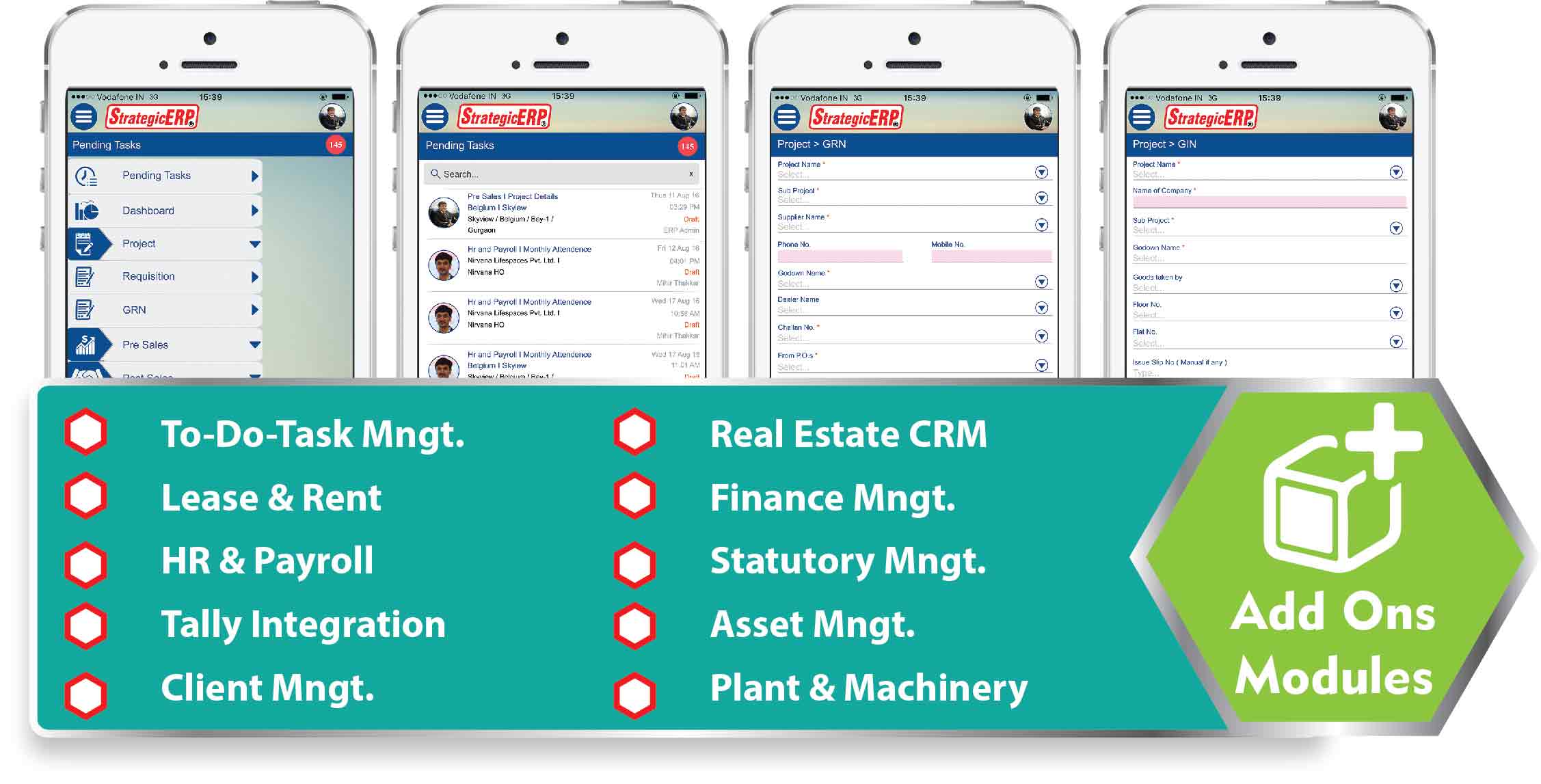 ---
Inquiry Form
Contact us or give us a call to discover how we can help.