---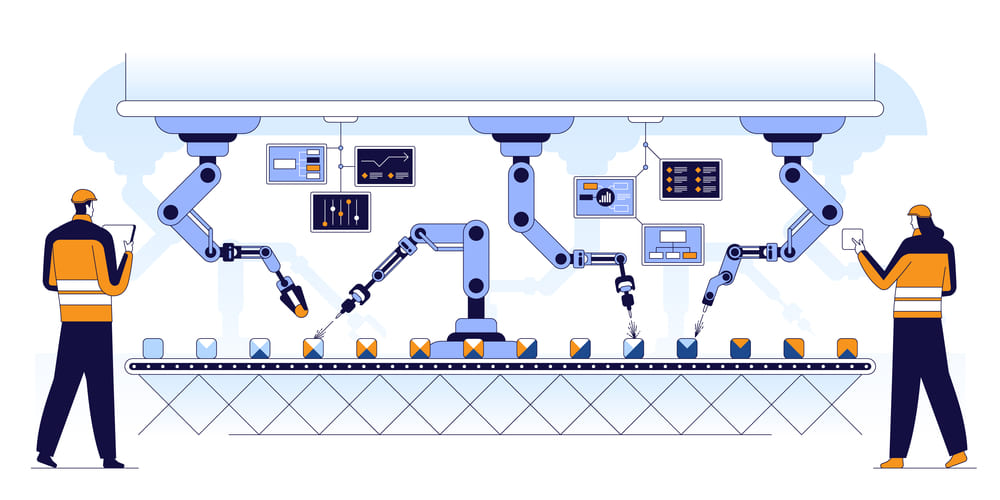 The manufacturing industry is dynamic in nature and different from the IT industry or service industry. Being wired differently than the IT or service industry, it needs to be treated differently, and its needs are unique too.

The manufacturing industry deals with a lot of physical elements as its nature would dictate. But the elements that contribute to efficiency and excellence are both physical and intangible ones. Manufacturing businesses deserve a unique kind of attention.
We have created a comprehensive and efficacious ERP solution for Manufacturing businesses that address the major issues of the manufacturing industry. StrategicERP has been providing proficient Enterprise Resource Planning (ERP) software solutions and enabling organisations to boost productivity and profitability.

Our Manufacturing ERP helps growing manufacturers to optimise their resource utilisation and maximise their profitability. Our ERP solution optimises manufacturing costs, automates manufacturing compliance, and improves profitability while enhancing customer service and satisfaction.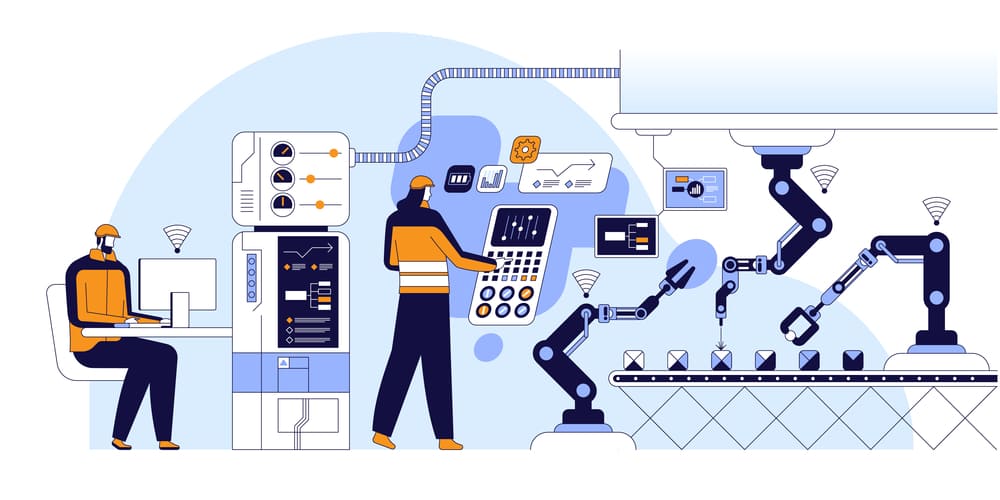 Elements of StrategicERP's

Manufacturing Solution
The workings of an advanced Manufacturing ERP System
Production/Project Management
Tracking, supervising, and controlling production and projects at all times is crucial. Our Manufacturing Software helps you to stay on top of all of it at all times and plan and improvise better.
Real-time Information Analytics
In the age of technology, leveraging every technology is necessary. Real-time information and analytics help you to stay ahead of the game by leveraging information to its maximum potential. It enables you to be supremely agile and adaptive for reducing risks and enhancing productivity.
Optimised Production Planning Process
Superior technology enables you to optimise costs, reduce wastage, and maximise productivity with advanced analytics. Process optimisation with the help of technology greatly improves the efficiency and profitability of the business.
Inventory and Warehouse Management
Inventory Management is a crucial part of SCM (Supply Chain Management) that plays a major part in productivity as well as profitability. StrategicERP's Inventory Management module handles the entire inventory operations and manages warehouses efficiently. It helps to maintain constant and careful evaluation of external and internal factors, and controlling warehouse efficiency through planning and review.
Automation
Automation is a revolutionary technology that will undoubtedly elevate all businesses, but manufacturing, in particular, has a great deal to gain from it. In the manufacturing business, uniformity in production is infinitely valuable which human hands cannot provide, but RPA (Robotic Process Automation) provides with perfection, in addition to eliminating the factor of human errors.
Asset Maintenance
Maintaining machinery and assets in a manufacturing business is of the utmost importance. The smallest imperfection in machinery can lead to grave quality issues. IoT and real-time information analytics enable businesses to always have sight of the condition and maintain control over machinery and assets.
Cockpit Dashboard
Leading any business successfully requires absolute visibility and supervision. With the kind of technology that is available to us today, businesses can maintain complete and constant visibility and control over all aspects of the manufacturing department. Our dashboards give you the cockpit view that the pilot of a business would need to steer the business properly.
Quality Management
With the complete visibility and efficient supervision that our advanced technology provides, monitoring and ensuring quality becomes much easier and far more effective.
Project Engineering
The quality of project engineering plays a major role in the effectiveness and efficiency of a manufacturing business. Our solution pays attention to every aspect, big and small. Our systems have functionalities with pre-defined WBS library that have integrated BOM, define multi-level WBS, cost variance, and schedule variance.
Purchase Management
Purchase Management can sometimes be overlooked in a manufacturing business. But the efficiency in managing such elements of the business can play a big role in the success of the business. The advanced features in our software such as the ability to compare PO, GRN, and Bill reports; to define restrictions of quantities, rates, and amounts for POs; automate operations; GST integration help a lot in managing Purchase Management well.
Customised Production Management
Our advanced software gives you the ability to define customised requirements that are unique to the production process. Every business has unique needs, and the customisation that our software provides is a tremendous asset.
Centralised System
Our solution integrates all the different departments of a business for sublime co-ordination and to provide supreme administrative capabilities. A centralised administrative system helps higher-level management to supervise the business with excellence and facilitate better business growth.
The Manufacturing
Industry
The manufacturing industry is going through great changes with the Industry 4.0 technologies exploding in the industry. These technologies emphasise greatly on automation, artificial intelligence, big data, real-time data, and an ecosystem of interconnectivity. This is revolutionising the manufacturing industry in many ways.
The potential impact that smart technologies can make is tremendous. Given the nature of smart technologies, they work on all aspects such as analysing shortfalls, identifying gaps in the system, recognising areas of improvement, and optimising processes. The focus of employing these smart technologies should be to reduce wastage, improve lead time, automate menial tasks, minimise errors, and boost efficiency. The desired final outcome is obviously maximised productivity.
StrategicERP focuses greatly on technology and helps your organisation to leverage technology to stay ahead of the competition.
Request Demo
ERP for
Manufacturing
A powerful tool for managing manufacturing businesses
At StrategicERP, we believe it is our duty to always give our best to our customers. Our chief objective is to provide top-notch services to our customers. We guide our clients through various stages of decision-making and implementation by educating them and enabling them to make informed decisions. Our service to our customers spans from consultation to successful implementation. We also suggest best practices in the industry and facilitate smooth and fruitful implementation.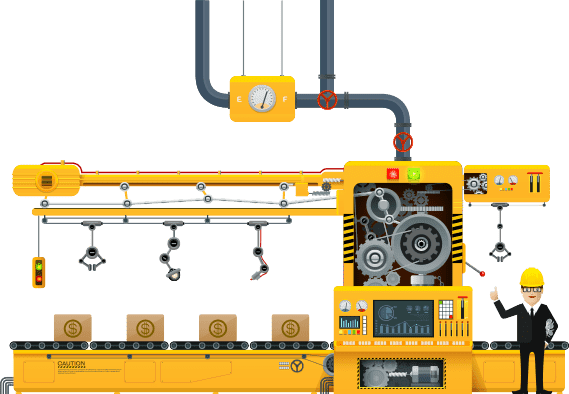 Developed by
ITians
Built for achieving operational excellence and better output.