Inventory P2P
It is very important to maintain optimum inventory to be able to meet its requirements and avoid over or under inventory that can impact the financial figures.
Besides raw materials and finished goods, organizations also holds inventories of spare parts to service the products .Defective products, defective parts and scrap also forms a part of inventory as long as items are inventoried in the books of the company and have economic value.
StrategicERP's Inventory Management is dynamic. It helps maintain constant and careful evaluation of external and internal factors and control through planning and review.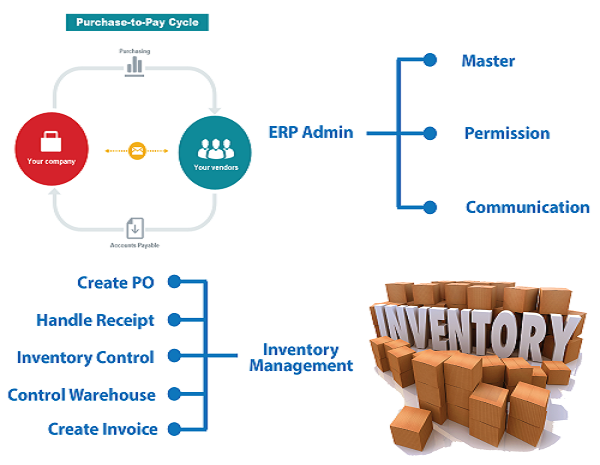 ---
Create Master setup for companies.
Create users and manage password.
Define statutory setup for companies.
Manages storeroom inventory
Features
Handles receipts of items from inbound purchase orders.
Monitor and control warehouse inventories.
Easily Import and Export Data.
Total control of user access.
Transactions in real time.
Stock Report, Stock Ledger and many more MIS reports & emails.
Advantages
Improves the accuracy of inventory orders
Leads to a more organized warehouse.
Improves the Inventory Tracking.
Tracking inventory as it is transported between locations.
Maintaining a balance between too much and too little inventory.
Track inventory across multiple warehouses and location.
Flowchart of Inventory Management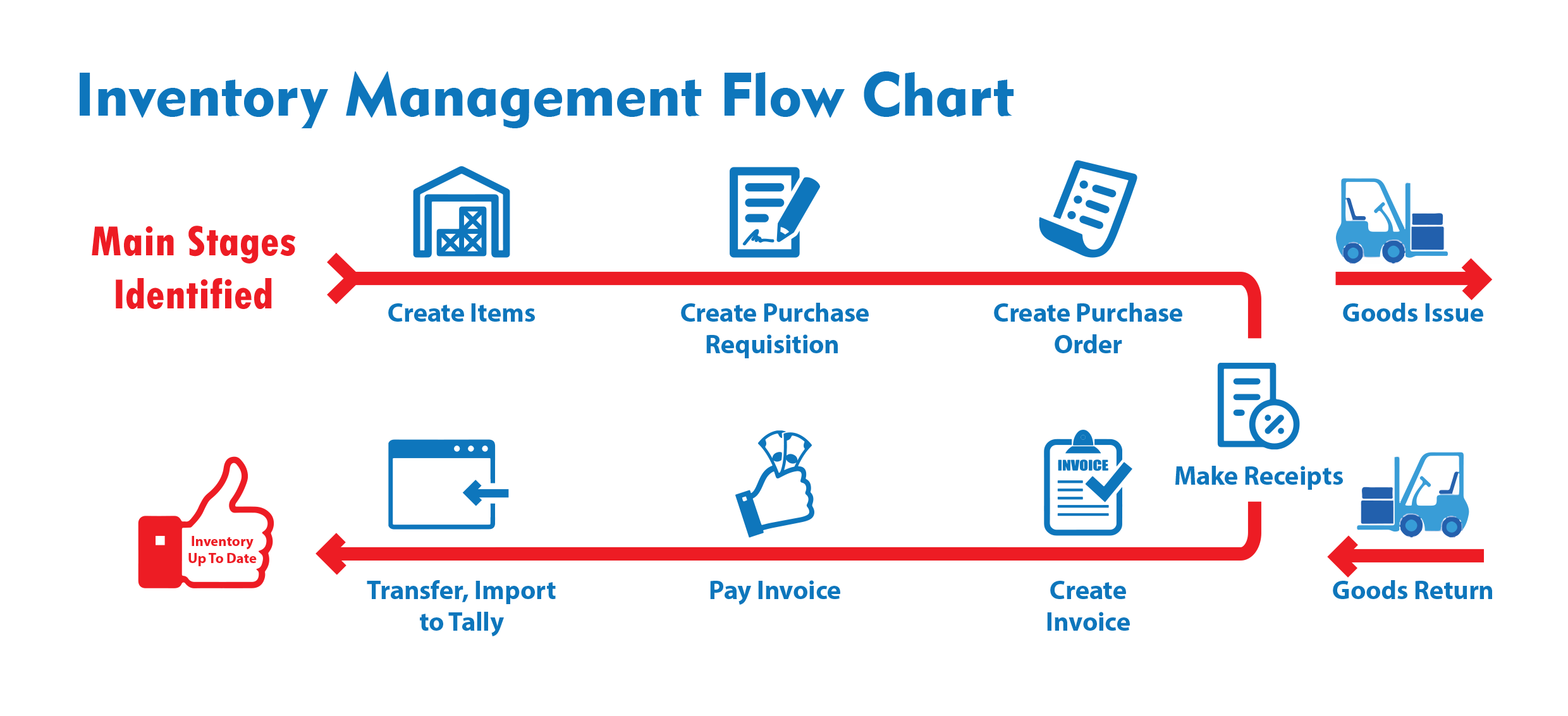 Inventory Management Add Ons Module