HCM- HRMS
A Human Capital Management (HCM) is a software application that combines many human resources functions, including benefits administration, payroll, recruiting and training, and performance analysis and review into one package.

SrategicERP has designed a unique software that manages all your HCM needs like ERP admin ( Finance set up, statutory set up, tally integration etc),financial management (Master, tally, transactions, MIS Reports etc.),statutory Management( calculation, payments, returns etc.), HR and Payroll ( leave management, payroll processing, separation etc).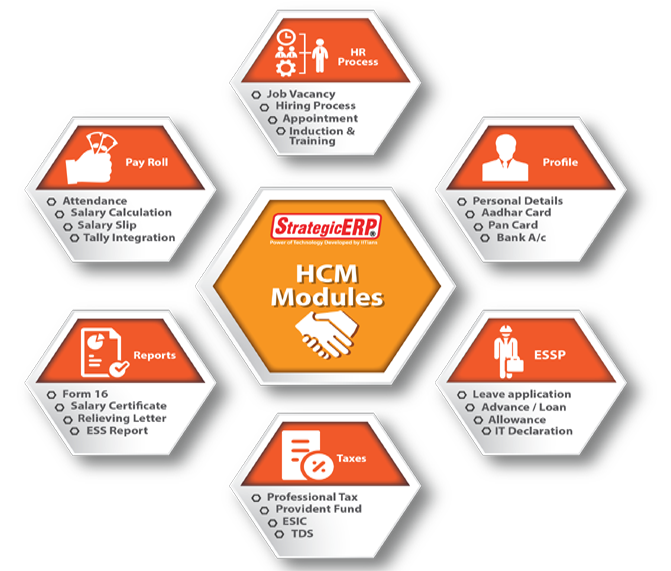 ---
Features
In HR features like Job Vacancy, hiring, appointment and induction training are available.
In Payroll attendance, salary calculation, salary slip and tally integration are keys areas.
Taxes module have PT, PF, ESIC, TDS etc.
ESSP module deals with leave application, advance, allowance, IT declaration etc.
Profile deals with personal details like Aadhar card, Pan Card, Bank details etc.
Reports deal with Form 16, Salary Certificate, Relieving letter, ESS Report etc.
Flowchart of HCM-HRMS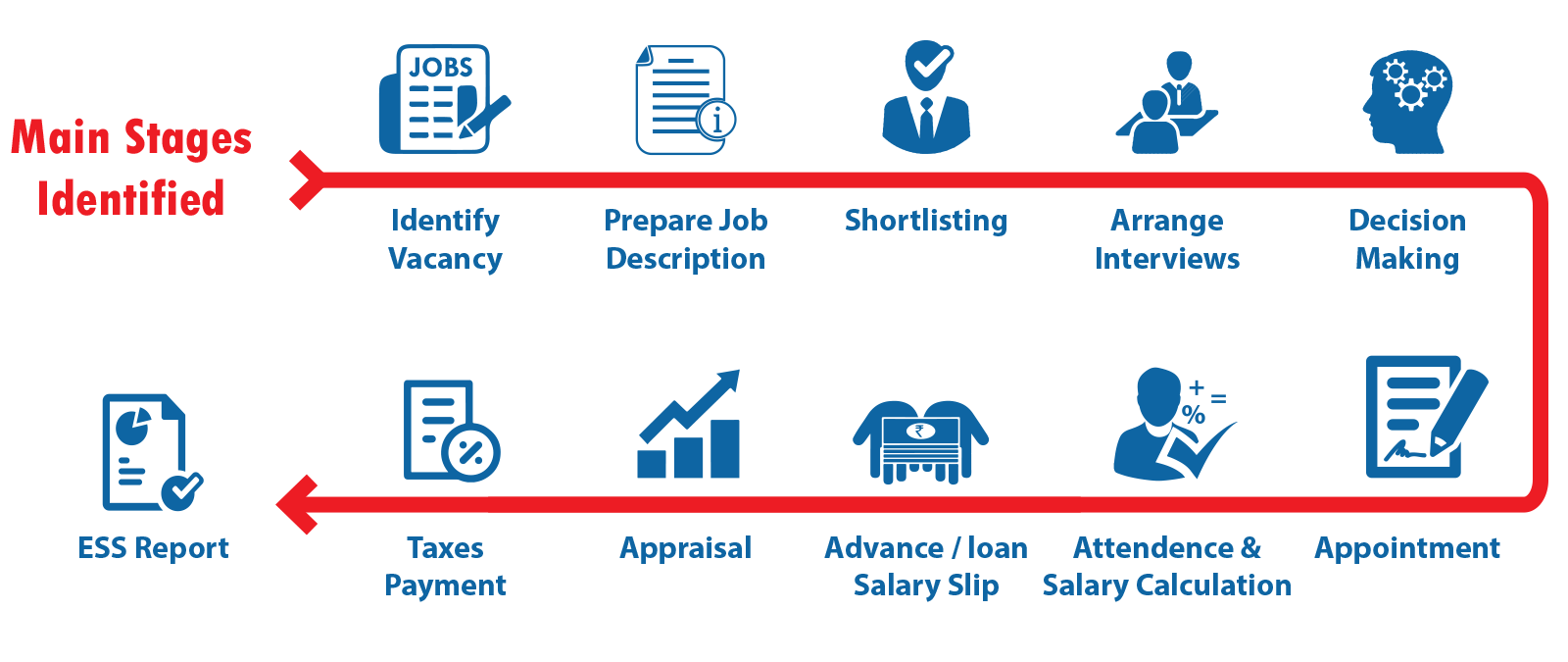 ---
Advantages
HCM curtails time and cost consuming activities leading to a more efficient HR department..
HCM is able to track benefits being availed by employees and how they profit from them.
Easy track of employee's information with graphical access on performance ( Bar chart, Pie chart ).
Integration of HCM with Information Technology simplifies decision making process.
Collaborate decisions made and yet to be made by maintaining an up to date account
HCM cuts down long hours of paper work that's often found in HR department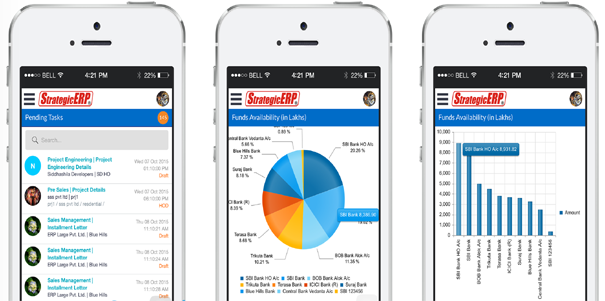 Steps For HCM implementation
Sharing of import templates for gathering data to map in HCM
Installation & configuration of HCM product
Creation of user permission matrix in HCM
Training session on all HCM modules
Project Go Live documentation (System in END user's hand)
HCM system reports approval & closing of project.